ACTION MARTIAL ARTS MAGAZINE
HALL OF FAME EVENT GALLERY
ACTION MARTIAL ARTS MAGAZINE HALL OF FAME EVENT -- INDUCTION AWARDS BANQUET WAS HELD ON JANUARY 15, 2005 AT THE TROPICANA CASINO IN ATLANTIC CITY, NJ.
An event dubbed "The Academy Awards of Martial Arts" attracted thousands of martial arts enthusiasts from all styles and systems. The "Mega Martial Arts Weekend" hosted by Action Martial Arts Magazine, has the largest trade show expo seen anywhere!
In addition, there were many seminars given by famous legends in the martial arts and impressive stage exhibitions from up and coming young karateka. Even the United States Breaking Association (frequently seen on ESPN) came by to showcase their unique breaking stunts!
The event was capped off with the infamous "War at the Shore" tournament and Hall of Fame Inductions & Awards Banquet, which was attended by over 1,500 guests and celebrities!
Rachel Cheeseman, Head Instructor of the Street Smart Self Defense Academy, is shown pictured with the founder of Action Martial Arts Magazine and Black Belt Magazine Hall of Fame Inductee, Master Alan Goldberg.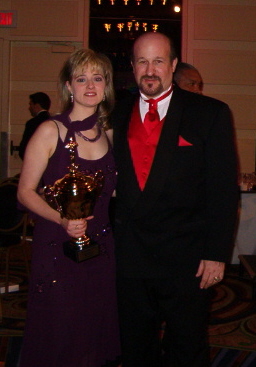 Rachel proudly displays her Hall of Fame Spirit Award for "Outstanding Achievements in the Martial Arts"
Rachel was honored again at the 2006 Hall of Fame Awards Banquet with an award for "Continuing Excellence in the Preservation of the Martial Arts Ambassadorship".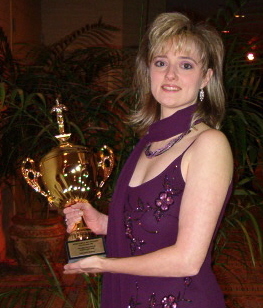 Actor, Cary Tagawa, was one of the martial arts celebrities at the event who presented Rachel with her Hall of Fame Spirit Award. Cary Tagawa has appeared in many martial arts films. Most recognized for his leading role in the "Mortal Kombat" movie.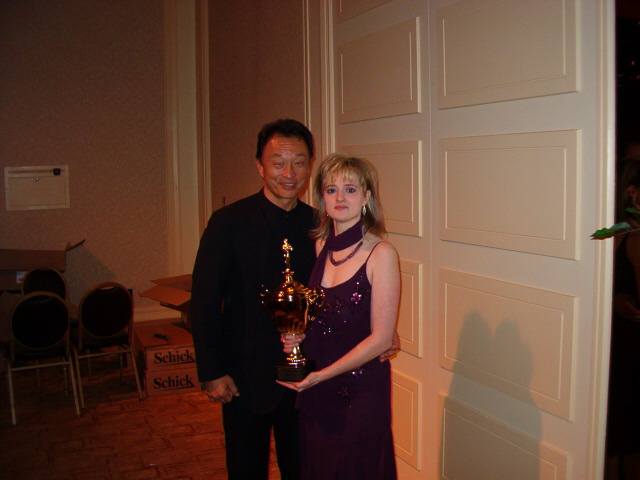 Among those martial arts celebrities honored at the banquet, Cynthia Rothrock made a stunning appearance! She even had time for a quick photo opportunity with Sensei Rachel Cheeseman.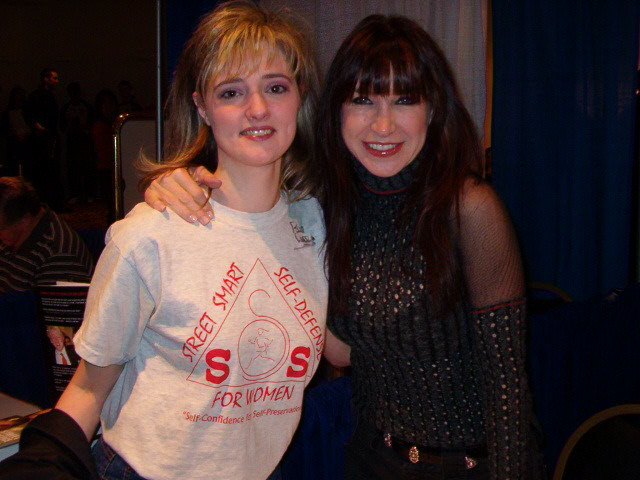 Perhaps one of the most recognizable faces at the event was the infamous "Bill Wallace". He was also honored with a distinguished award at the banquet and paused for a photo with Sensei Rachel Cheeseman and her husband Ells.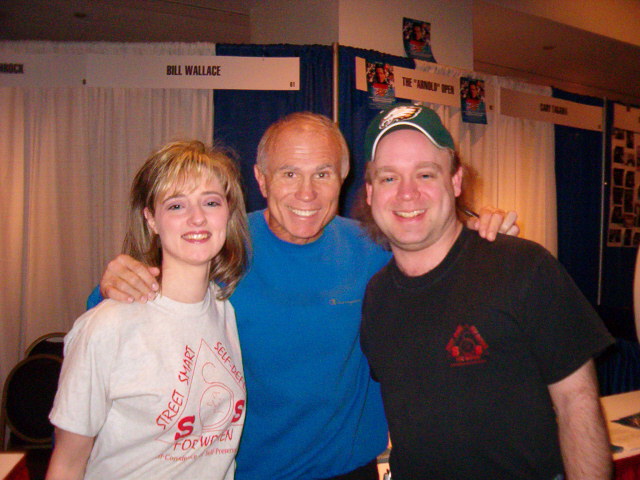 World renowned ninja skills expert and swordsman, Stephen Hayes, is shown at the trade show with Sensei Rachel Cheeseman and her husband Ells.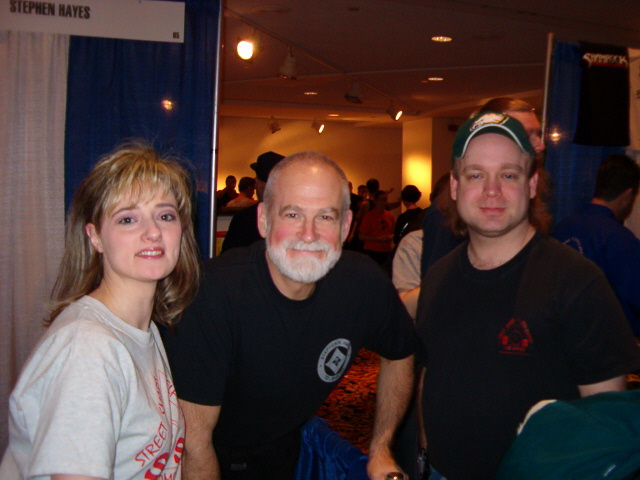 5 Time UFC Champion Frank Shamrock is all smiles!!